Your virtual creative agency.
dboy creates handcrafted websites, logos, brand identities, marketing campaigns and film-quality corporate videos. Every assignment benefits from 20+ years working with hundreds of national brands and businesses.
What's your story?
Let's tell it well.
Our work begins by uncovering your compelling truth — why your business is special and what sets it apart. Then we craft branding, messaging, marketing and media to share your unique story with impactful ideas and creative solutions.
Experience pays off.
20+ years and counting …
Since 1998, dboy has partnered with companies large and small, serving as their go-to creative ally and brand advocate. Combining agency-level creative with in-house personal attention, dboy has decades of experience with everything from launching start-ups to executing national campaigns for established brands.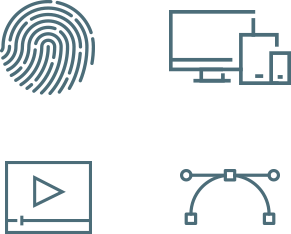 Build your brand. Own your brand.
   Schedule a free consultation to learn more.